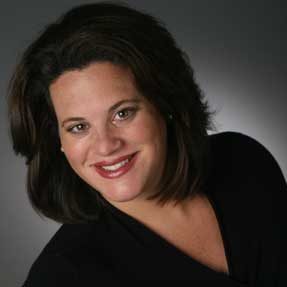 Susan Consoli
Voice
Susan Consoli, American Soprano has taught voice at Phillips Academy in Exeter and Andover. She has worked under such notable conductors as Grant Llewellyn, Paul Goodwin, Harry Christophers, Bruno Weil, Laurence Cummings, Odaline (Chachi) de la Martinez, Craig Smith, David Alan Miller, John Finney, James David Christie, David Angus and Ryan Turner. Additional collaborations include director/choreographer Chen Shi-Zheng, Tero Saarinen and Betsi Graves (Urbanity Dance), as composers Peter Child, Carson Cooman, David Patterson and John Harbison with whom she premiered (Boston) A Clear Midnight and Vocalism.
Ms. Consoli made her Carnegie Hall debut last season performing Handel Messiah. This is Ms. Consoli's 15th season with Emmanuel Music.
Her range of musical styles extends from Bach to Gershwin. She is a soloist with Voices of Hope, a non-profit organization which supports cancer research. She resides in Haverhill, MA with her husband and 2 children.
As a voice teacher at SAM, Ms Consoli's knowledgeable and supportive teaching style comes highly recommended by her former students. She is an effective vocal coach who understands the needs of students seeking vocal roles in musical theater. She will accept students at SAM on Mondays from 2 – 7pm, ages 12 – adult, all styles, all abilities.