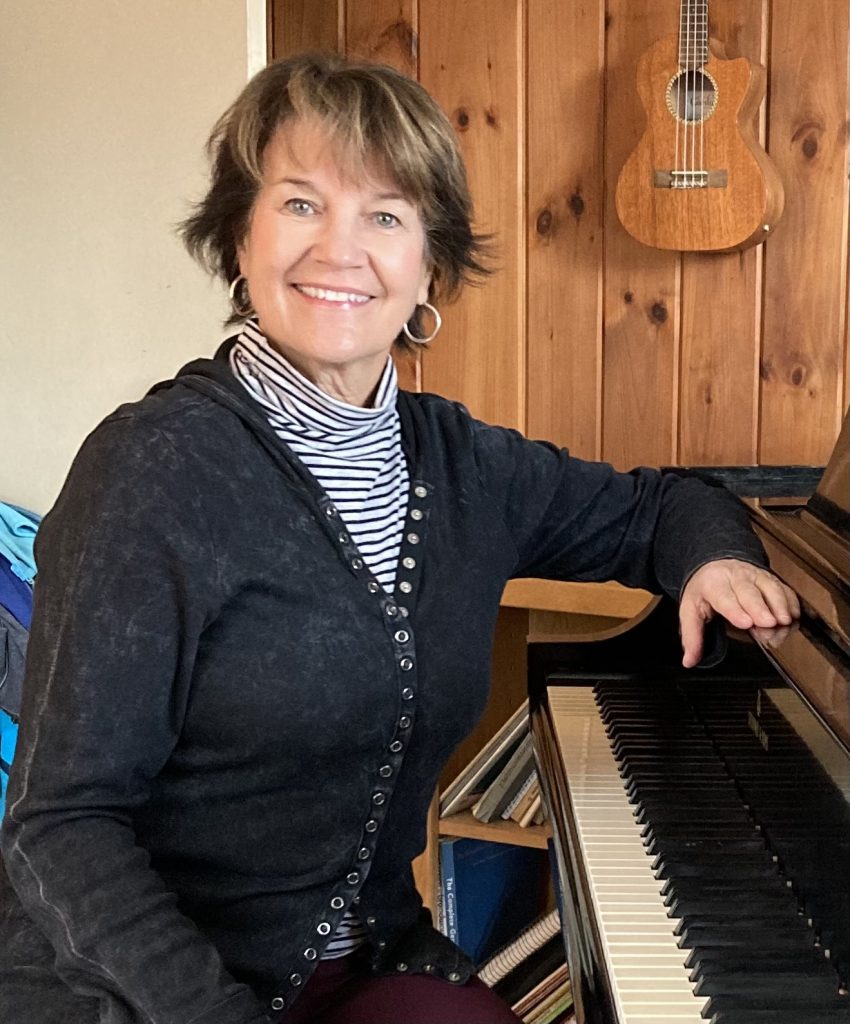 Linda Urban
Piano
Ms Urban received a B.M. in Piano Performance from the University of Lowell, and a M. M. in Piano Performance from the New England Conservatory of Music. She taught piano at the Musical Suite in Newburyport MA for 12 years. She then taught Secondary Music at Whittier Vo-Tech High School from 2001-2021. From 2001 to present Ms. Urban has continued in graduate level music, drama, and instrumental studies from Vandercook College of Music, and University of New Hampshire. Teachers include Bela Nagy, Jacob Maxin and Mike Effenberger.
Ms Urban has been a professional pianist, choral director and musical director, pit orchestra pianist, and member of various ensembles and groups in a wide variety of genres including classical, jazz, rock, pop and Irish music. During her public school career she taught piano, guitar, ukulele, chorus, musical drama and general music theory and history.
Music making and sharing the love of music through teaching is one of my favorite things in life to do. I'm always curious to learn what my students' goals are. Then my goal is to provide inspiring repertoire while teaching the fundamentals of theory, technique, ear training and reading. Whether it's rock or classical music the journey is the same. Playing, keeping the fundamentals working, having fun, being creative, and loving what you're doing.