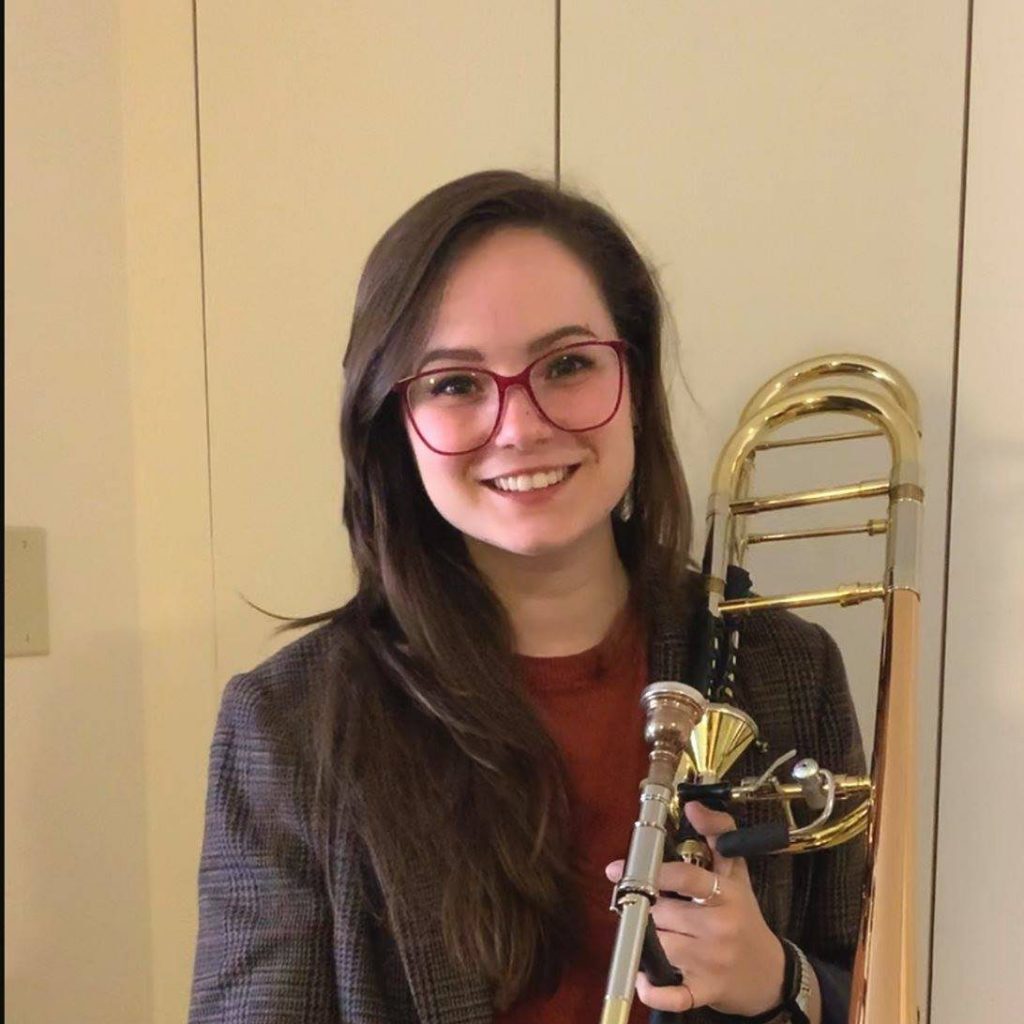 Katie Schraeder
Accounts Receivable, Baritone Horn, French Horn, Trombone, Trumpet
Katie Schraeder recently graduated summa cum laude with her Master's of Music in Trombone Performance from the Hartt School at the University of Hartford in West Hartford, CT, where she studied with Haim Avitsur and worked as the graduate assistant to the trombone studio. She attended East Tennessee State University and earned her Bachelor's of Music in Instrumental Music Education and her K-12 Music Teacher Certification in 2019, also graduating summa cum laude.
Katie plays both the tenor and alto trombone and performs regularly as a soloist, chamber musician, and large ensemble member. She has performed with many ensembles across different styles throughout her career, including wind ensembles, orchestras, jazz ensembles, brass ensembles, trombone quartets and trios, brass and woodwind quintets, trombone and tuba/euphonium choirs, pit orchestras, choirs, and more performing in concert with Bob Dorough from Schoolhouse Rock with the Moravian College BIG Band in 2015; and performing for Sammy Nestico at the Sammy Nestico Jazz Festival at Marywood University in Scranton, PA in 2013.
With over a decade of experience playing and teaching trombone and other brass instruments, Katie works with students of all ages and abilities, from young students to adults and beginners to college students. Learning an instrument is a great way to hone important life skills, such as problem solving, setting and working towards goals, and critical thinking, but the most important part is enjoying the process. Katie works to get to know each of her students to create individualized lessons each week to meet students at the level they're at and help them achieve their own unique goals and develop their musical abilities – all while having fun making music! Katie has a passion for both music and learning that she works to impart on all her students.