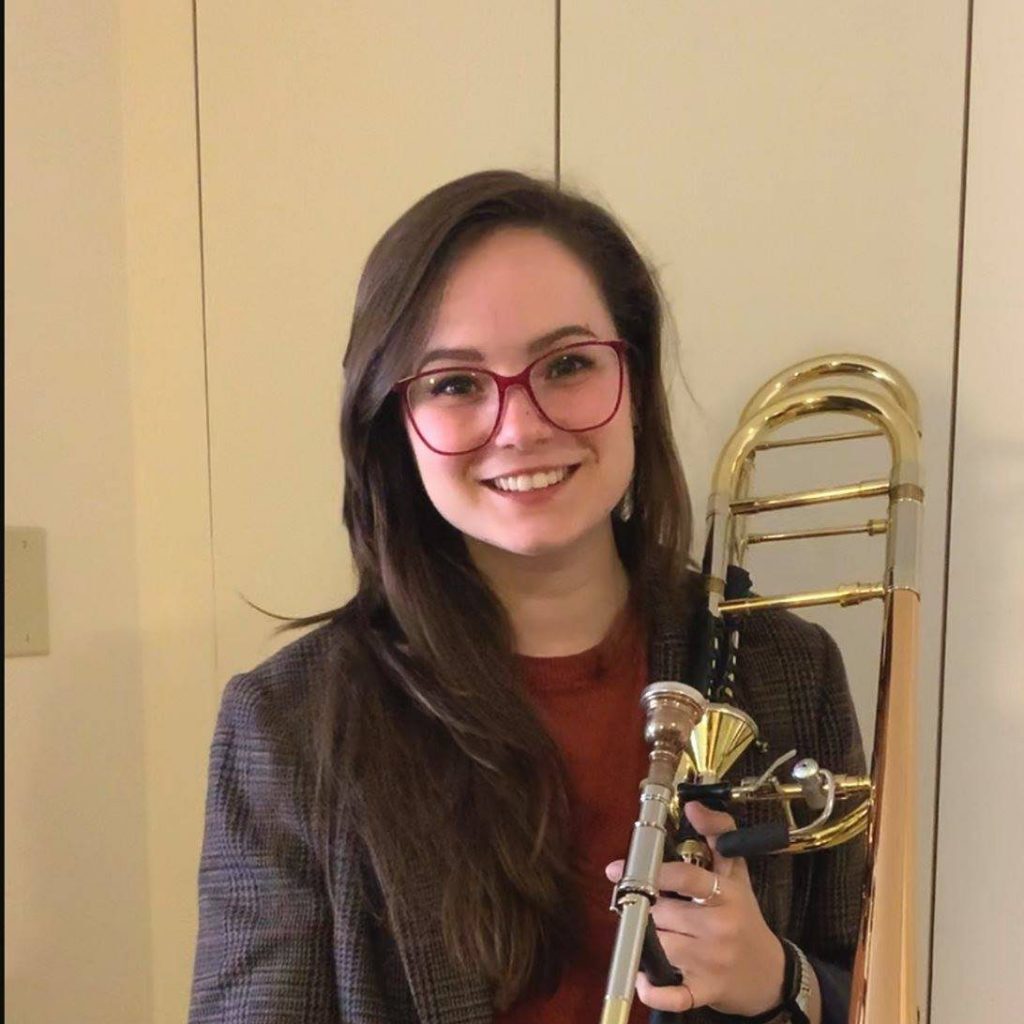 Katie Schraeder
Baritone Horn, Euphonium, French Horn, Trombone, Trumpet, Tuition & Payments
With over a decade of experience playing and teaching brass instruments, Katie has a passion for both music and learning that she works to impart on all her students!
Katie holds a master's degree in Trombone Performance from the Hartt School and a bachelor's degree in Instrumental Music Education from East Tennessee State University, as well as a K-12 Music Teacher Certification. She also performs regularly throughout the greater Seacoast area with musical groups in a variety of styles – classical, jazz, chamber music, pit orchestras, and more!
Katie works with students of all ages and abilities – from young beginners to high school students looking to pursue music in college to busy adults and everyone in between. Getting to know her students is important to her so she can create individualized lessons each week to meet students at the level they're at and help them to achieve their own unique goals and develop their musical abilities – all while having fun making music!