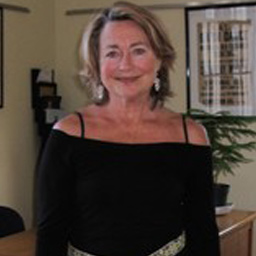 Adrienne Starrs
N.C.T.M., Piano, Voice
As a graduate from Trinity University in San Antonio Texas, my home state, I have a B.M. in piano and a M.M. in voice from the Boston Conservatory. In addition I have extensive dance and I have performed with the Seacoast Repertory Theater in Portsmouth NH, The Leddy Center Performing Arts in Epping NH, Boston Center for the Arts and The Arlington Street Theater in Boston MA. I was the musical and choral director at Green Pastures Estate Conference Center where I regularly created and performed in musical and dramatic programs. Currently I am the accompanist for both the Epping Middle and High School Music department and participate in all their musical venues. More recently I updated my skills by earning a Nationally Certified Teacher's Certificate.
As a teacher my adventurous soul loves to "draw forth" from others their inherent creative abilities giving them the freedom to grow their own musical expressions. I teach all ages and stages seeking to explore each individual's desire for the music that truly lives within. Students who wish to further their knowledge and understanding have the opportunity to participate in our annual Evaluation Testing program at the end of the Spring Semester. I encourage regular participation in our SAM recitals as well as festival performances at the Concord Community Music School .
Because I view technique as the backbone of artistry at the piano, I have developed a way of playing and coaching what I describe as the "effortless effort". The freedom we want to express ourselves must come thru the freedom of muscle effort. "Being aware" versus "trying" helps us master musical problems and cultivates a less stressful attitude, not only musically, but in our daily lives.
According to Ralph Waldo Emerson "to laugh often and much is success, to find the best in others and to know even one life has breathed easier because you have lived" is success. Making music is a lifetime's endeavor filled to the brim.